LICENSED & INSURED

PROFESSIONAL DEMOLITION

COMPANY IN MICHIGAN
KT Demolition is a licensed demolition contractor serving all of Michigan. The demolition specialist employed is trained and kept in compliance with all codes, standards, regulations and workers' safety standards set forth and administered by federal agencies (EPA, OSHA) and state agencies (MIOSHA and DNR).
We Have 25 Years of Experience in Demolition Services
Our professional, experienced and efficient demolition services allow us to get any job done quickly and safely, starting from permit acquisition through final grading of the site. Asbestos abatement, lead and hazardous material removal and disposal are also licensed services KT Demolition is prepared and equipped to handle.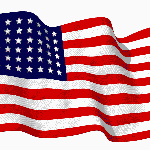 John Beavers
Owner and CEO
Demolition Contractor, Metal Reclamation & Recycling Services
Expert Demolition Services that you can Trust
KT Demolition is one of my favorite things to do every day. Metal has been my life since I was a kid. I actually named the site and company after my wife Katie because the way her name is spoken is KT. When I look at a building I see a magnificent opportunity for all kinds of metal to be repurposed into new buildings, bridges, tunnels, and more. Steel and Heavy Metal is the backbone of America. I hope to be working with you soon. And be sure that if demolition is the challenge, J.D. Beavers Co and KT Demolition is the solution. America is built on steel. Repurposing my Grandfather's steel for a new generation is my inspiration. Call J.D. Beavers 248-437-0094
See What We Are Working On
We pride ourselves on doing the job right the first time
Hear From Our Happy Customers
Too bad I could only give 5 stars. We had a very incompetent builder that left a huge pile of broken concrete on our property. John gave us a fair price and in 2 days, his team handled this situation superbly. I wish I could show you the before and after pictures. Not only did they remove the concrete, they also graded the area and the street where the heavy dumpster sat. Wonderful Customer Service!
I had an old wooden shed to be demolished with a 3 day time restriction before the city came out. Chris was able to see it on a Wednesday evening and he finalized the project on Saturday morning with demolition and clean up done within 1.5 hours. I would highly recommend this company to others. Thank you for the great service.
We had a 2 car garage that needed to be torn down. The foreman Chris was great! He was very professional. They completed the project quickly and the price was reasonable. We did not have to worry about anything. Staff was courteous and friendly. I highly recommend KT Demolition for any demolition needs. I would rate higher than 5 stars if I could.